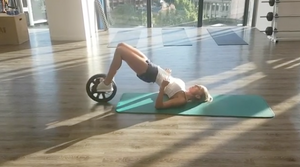 Glutes and Abs - Online Group Class
In these difficult situations, attending fitness classes and keeping up with your fitness is a challenge.
Group fitness classes are a great way to keep up with your fitness, wellbeing and mental health. With my online classes, there's no need to stop doing what you love. Now you will be able to do these from the comfort of your house. All you need is an exercise mat (to make it more comfortable for you) and an internet connection.

The classes will be delivered via ZOOM video conference. Once you book your spot, a link will be shared for you to join the session. Remember, you can bring family and friends along!